Showing off my hood
Selamat sore aus Canggu – finally calling it my hood! It's been over a month already that I am back here. Time always flies by when you're on holiday! That's right, despite working half day/ sometimes at the weekend, I still feel like I am living one loooong holiday. Coz I can go to the beach whenever I want, or to a cafe with pool. Because I'm having a chilled coconut everyday! It's warm and sunny and people around you are full of energy. Because the locals are happy when you try speaking Bahasa – I improved my skills from just Good morning and thanks to being able to order in a restaurant 🙂 And did I tell you about these sunsets that look like paintings? Love showing off my hood!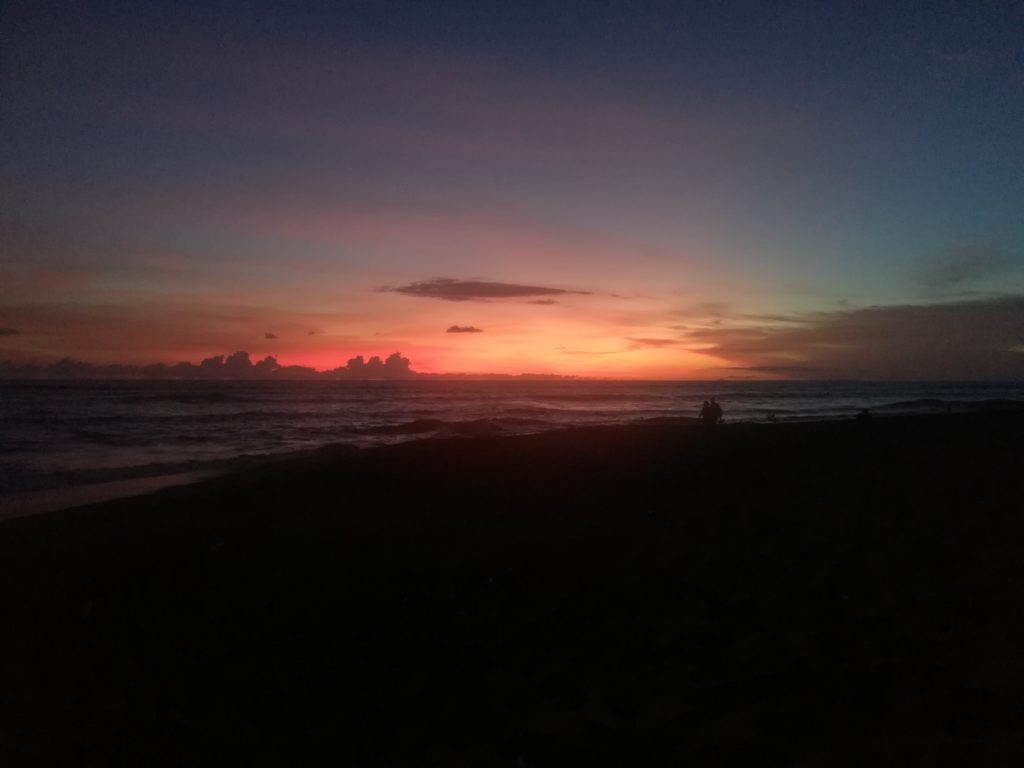 Rainy Season in Bali
Well if it makes you feel a little better, I get rain as well. Actually a loot! It's rainy season and boy did it rain – inside the house! Yes, it rained through! Who would have thought Bali-House-Structure is not suitable for their rainy seasons… But luckily the super nice constructors were able to fix it – with barely any tools or equipment whatsoever. Seriously, you know the german constructors with fully equipped cars rolling up – here dad and son roll around together on one scooter. Using your deco- ladder to get on top of the roof, your towels to clean the ceiling, your bucket to mix cement, your phone as a torch… 😀 Island style I guess, go with the flow or better with what you have at hand.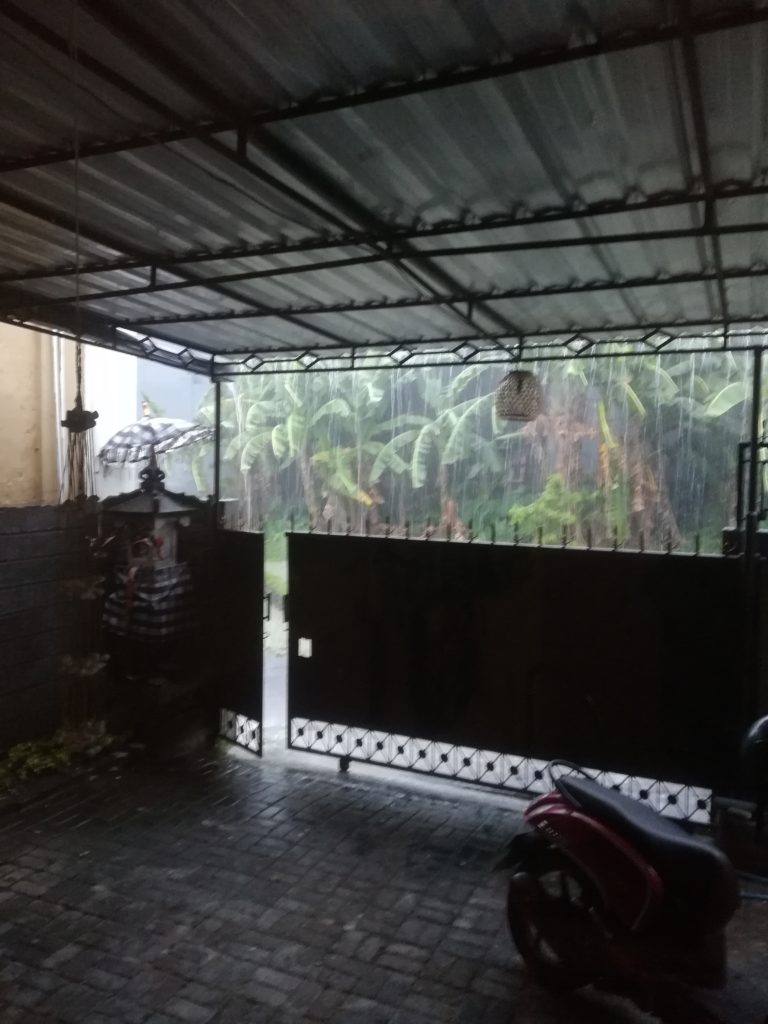 Visit from home
Rainy season didn't keep my friend from visiting me. After Myanmar last year I could show her around my hood Canggu this year. Besides spending quite some time at the pool and beach, we did lots of yoga! Also went for a pedicure and a massage as well on a trip through some really pretty rice fields. I totally recommend the Jatiluwih rice fields, rather than the ones close to Ubud, as these were less touristy.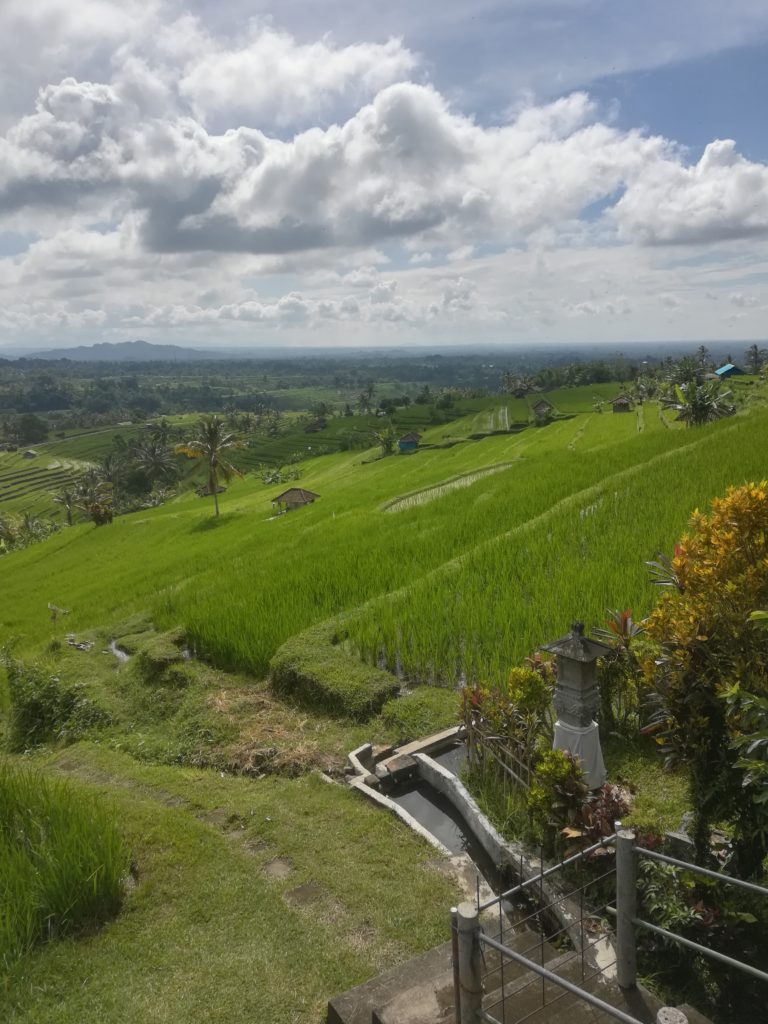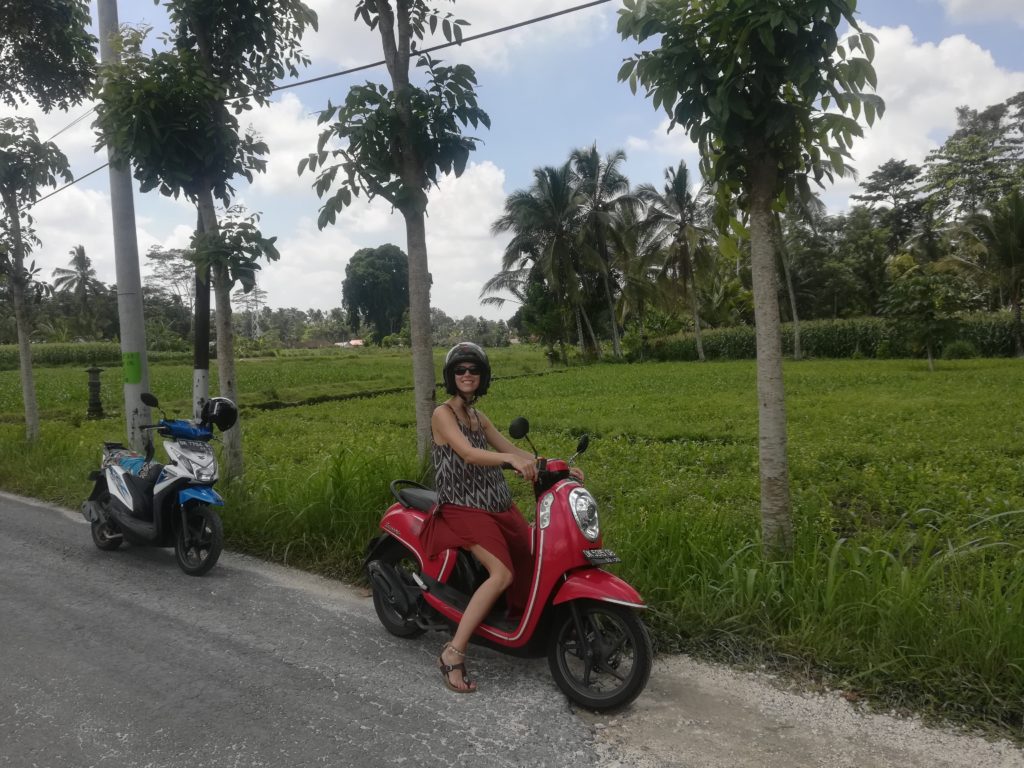 I'm such a Foodie
Also big on my agenda: food! And I am trying something new this month as I am doing an online course on climate-positive food – how to reduce food that is bad for the planet so to speak. Did you know that coffee is one of the 10 things that needs the biggest amount of water? If you're interested have a look at Laura's FB page!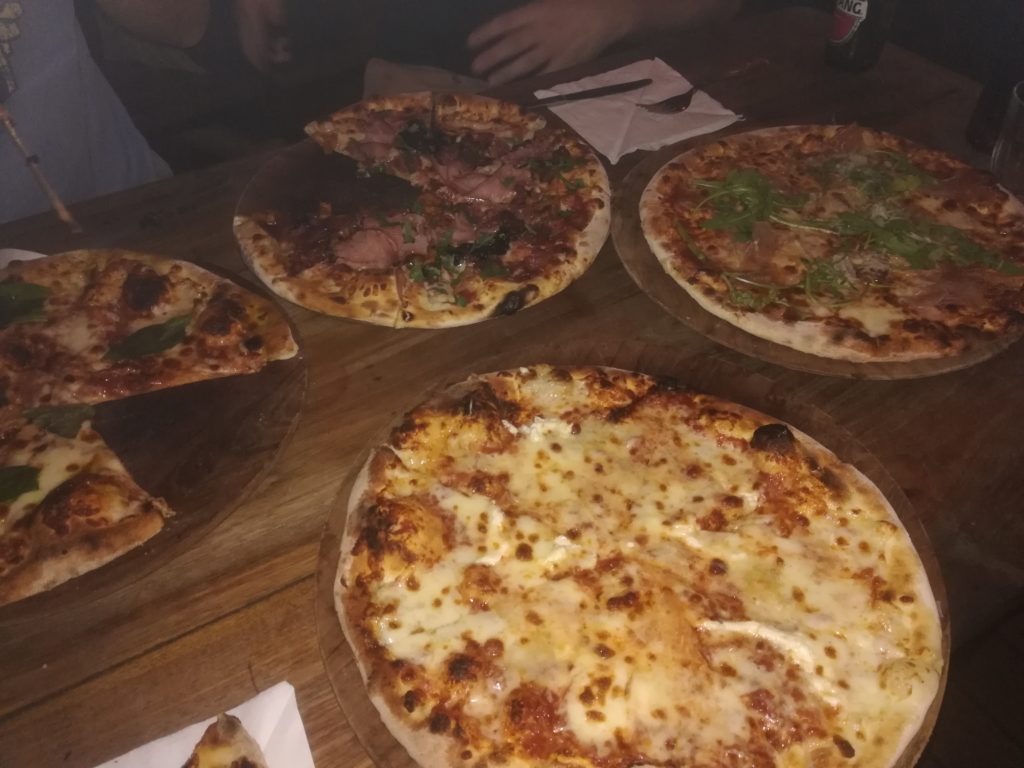 Exciting News!
And last but not least drumsssss please – probably seen or heard it on Facebook already. I just can't but mention it AGAIN that I am suuuper excited about my first Podcast Interview! Lucky me was able to talk with Sascha Feldman from DigitalFrei about the digital nomad lifestyle, have a listen! Until then, sampai jumpa!