Lisbon for Digital Nomads
After putting the Nomad Life on hold for the best part of the summer I am super excited to tell you guys that I made it to Portugal! Lisbon especially is high up on the rank of places to live for Digital Nomads. Some facts: sunny weather, beaches, good food, english speaking, not too expensive, nice co-working scene. Sounded good to me so here I am 🙂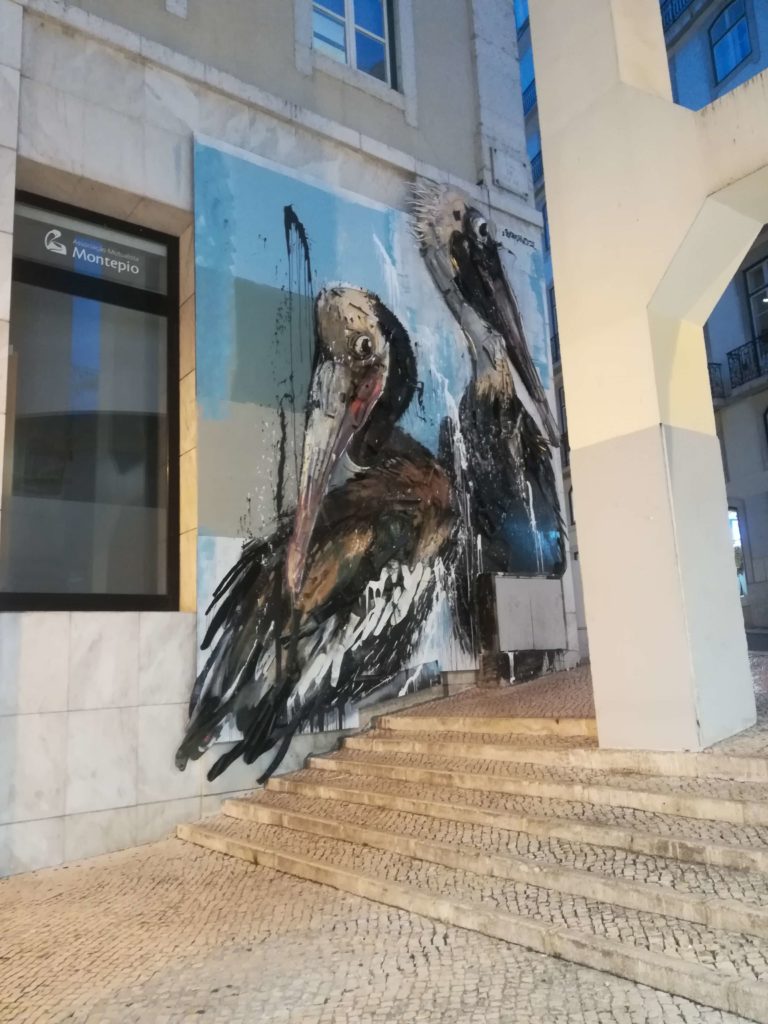 Exploring Lisbon
My first 2 weeks I rented an Airbnb* in Alfama, one of the oldest neighborhoods in Lisbon. We're speaking old buildings, narrow alleys, old people (yelling the whole day) and a beautiful view of the city down to the Tejo. To get to know the city I walked a lot along the river front and also took the Touri Bus. Even though it's a very touristy thing to do it was perfect for me, coz there were no tourists! Was practically the only one on the bus and even got the front seat (we all want the front seat in these kind of busses don't we?!).
Finding an apartment was next on the list, even though I didn't even know how long I was gonna stay. I usually check for Facebook Accommodation Groups. There is also Idealista but they don't like contracts with less than 6 months.
I've found a nice one bedroom flat through that particular group in Mouraria, another old area of Lisbon. I should later find out that it's kind of a shady place though… lots of people just "lingering", supposedly dealing drugs, also other dodgy people doing other business if you know what I mean. But hey besides that it's a great location: I am in the center in 5min by walking, have a metro station within walking distance, lots of supermarkets and above all, I have the illegal Chinese! YES this is a thing!
Illegal Chinese in Lisbon
So apparently a couple of years ago some Chinese people opened their own restaurants in their LIVING ROOM! You basically have to know from someone else where one of those places is and then you just go up there, ring the bell, knock on the door, and you will be seated in a room full of tables which would usually be the living room! It's all super dirty (even saw a rat outside) but it's totally worth the experience as the food is AMAZING! Went two Saturdays already as I couldn't stop dreaming about those dumplings!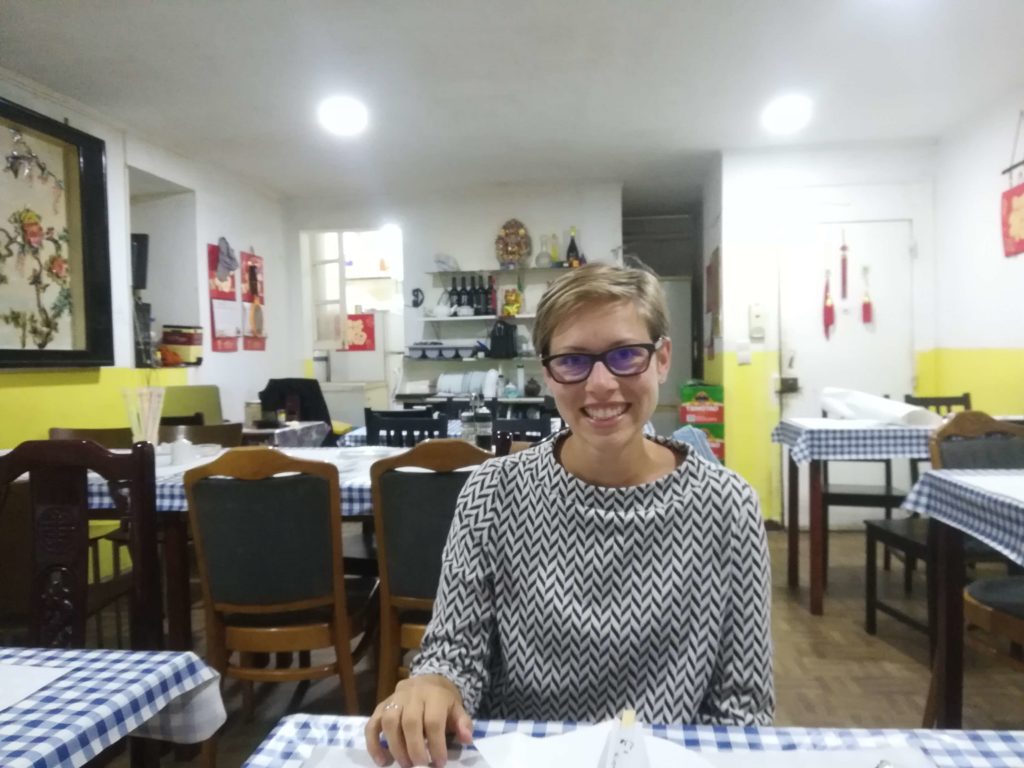 Pastel de Belém
Also something you gotta eat in Lisbon are the Pastel de Nata or the original, Pastel de Belém! Tiny tarts filled with vanilla cream and when you get them in Belém they even come warm! Sooo delicious! There is usually a long queue but we went on a Sunday afternoon, so that might be a good time slot.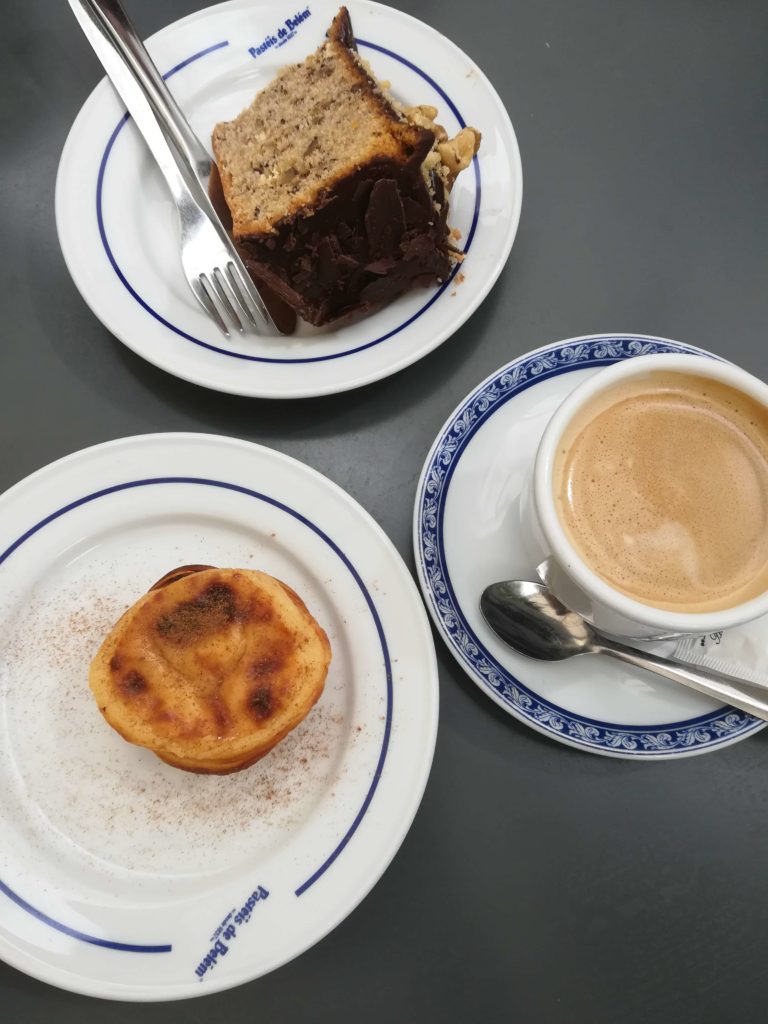 Let me continue on the food haha Also very big in Lisbon as it's situated near water is eating fish! Luckily to my previous Fiji experience I can know look a dead fish into the eye! I still can't eat it though 🙂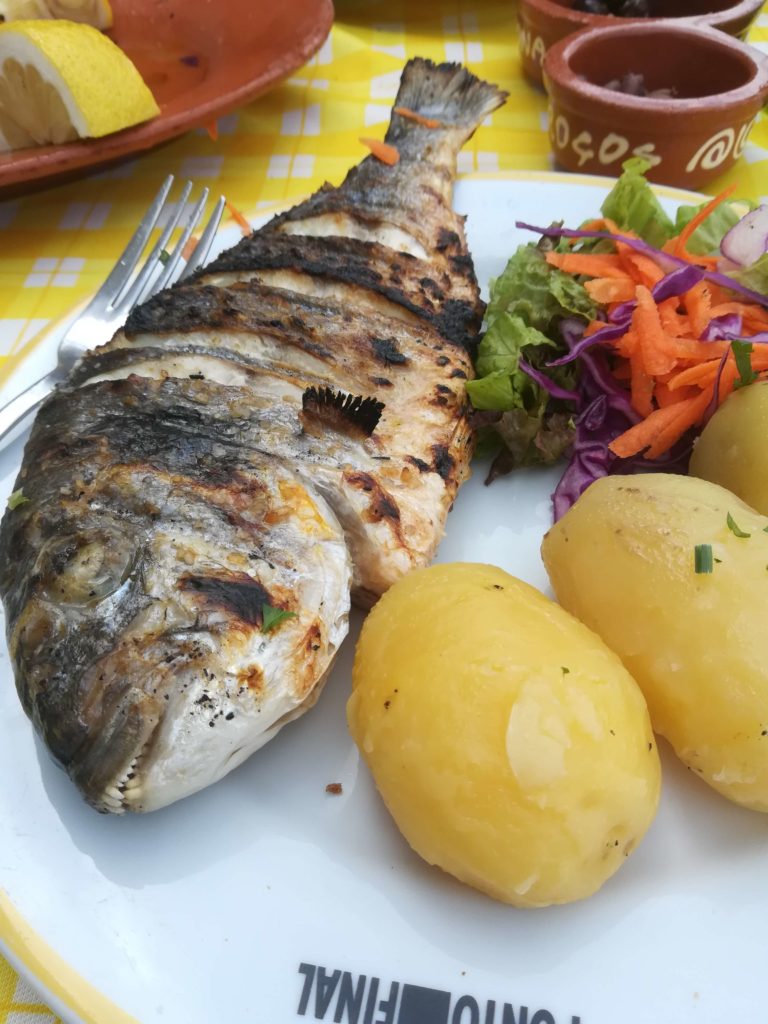 Coworking for Digital Nomads
Now you think all I've been doing is eating. 🙂 But of coz I had to work as well and for that I tried the great app getcroissant*. It lets you buy an amount of hours which you can spend in different coworking spaces around Lisbon (or Portugal). I tried a couple like Selina Secret Gardens which has a beautiful rooftop terrace (where you can work for free) or The Base which just opened and has a very comfy atmosphere. Finally I decided on Outsite in Bairro Alto. It has a nice scandinavian interior, small community and it's surrounded by nice restaurants. I feel right at home here reminding me of the beautiful cafés in Bali!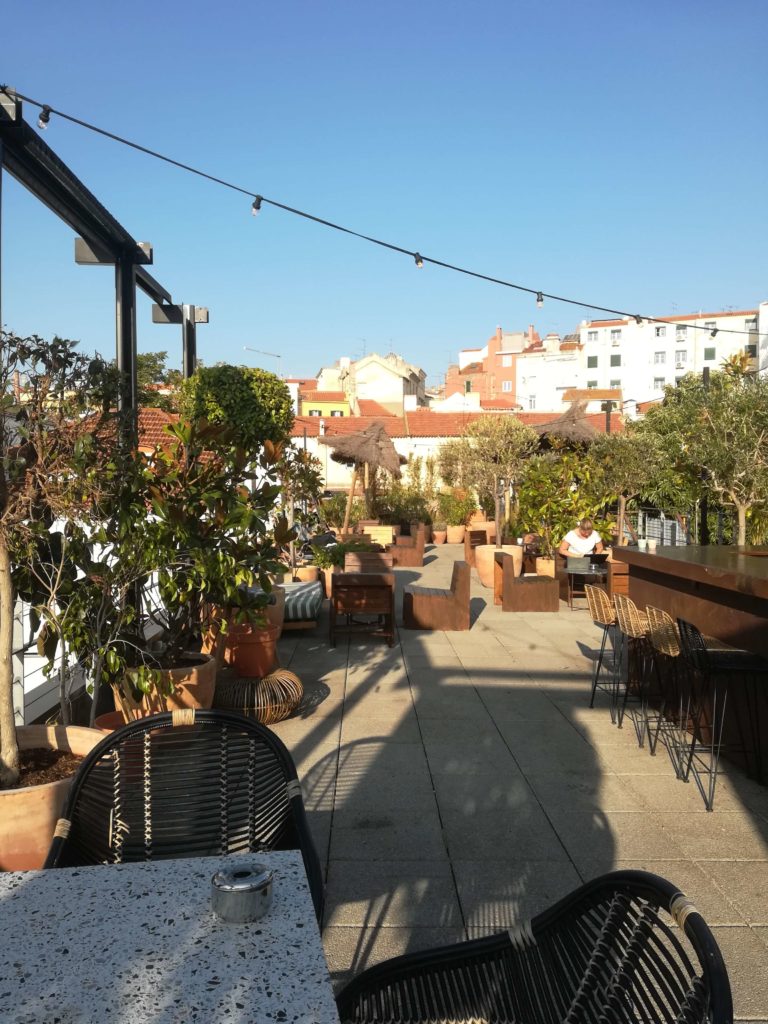 Socializing for Digital Nomads
Also big on my list was finding friends of coz. I've totally forgotten how hard it is to put yourself out there and go up to people. I think in my time in Germany I took my friends for granted coz they have always been there. I joined some groups on Facebook and went to a couple of meetups like a boardgame night, a couple of hikes, trip to the beach… Once you leave your comfort zone and put yourself out there, you find out everyone is nervous and looking for friends as well! So yeah it can be quite fun (also could lead to being a caffeine addict as you're mostly meeting up for a coffee).
We went to Costa da Caparica which is on the other site of the bridge and also to Cascais, which is just a short train ride away. You can buy a travel card for 40€/ month and travel all around!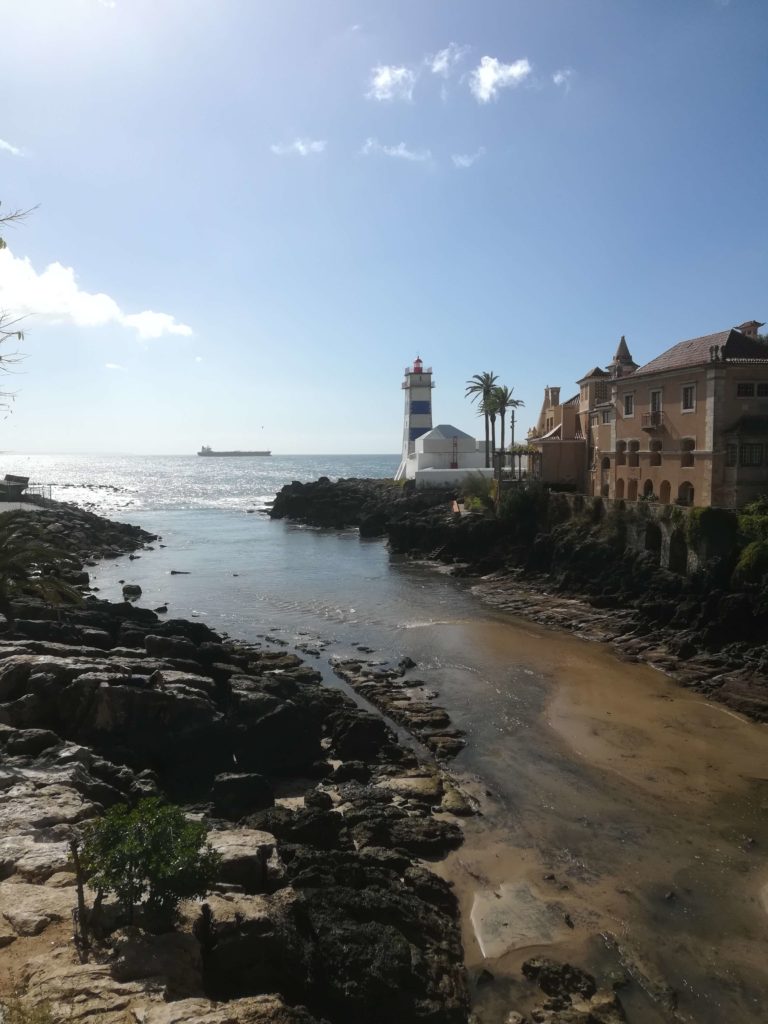 My highlight of my first month here: I gave a random Zumba Session in a park!!! So proud of myself as I haven't done any since a year ago in Brisbane!
Stay tuned for more insights!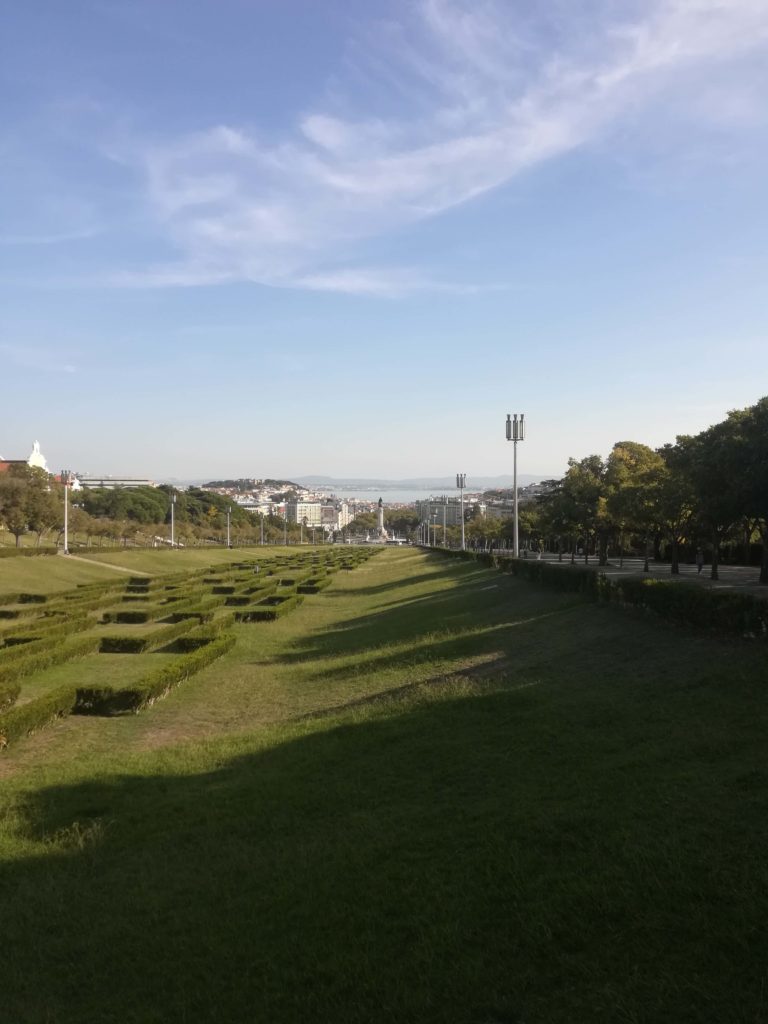 * affiliate link