saying goodbye
Greetings from Sanur, the hotspot for …. old people! Yep no kidding, everywhere I look I see +60. Guess that is because of the white-sand beach, clear water and the less scooter/ more bicycle traffic. But I like it! It makes you literally slow down after busy-hipster Canggu. Originally I only planned to stay for 3 days and then hopp over to Nusa Penida, but it turned into a 6 day stay and then into full 10 days – not bothering to go to Nusa anymore. It's so chilled here; my homestay is super quiet and with the bike I am at the beach front in 5 minutes, where I am actually now, writing this post. I am having a great time at the Genius Cafe Bali, drinking my coconut and enjoying the breeze while working away.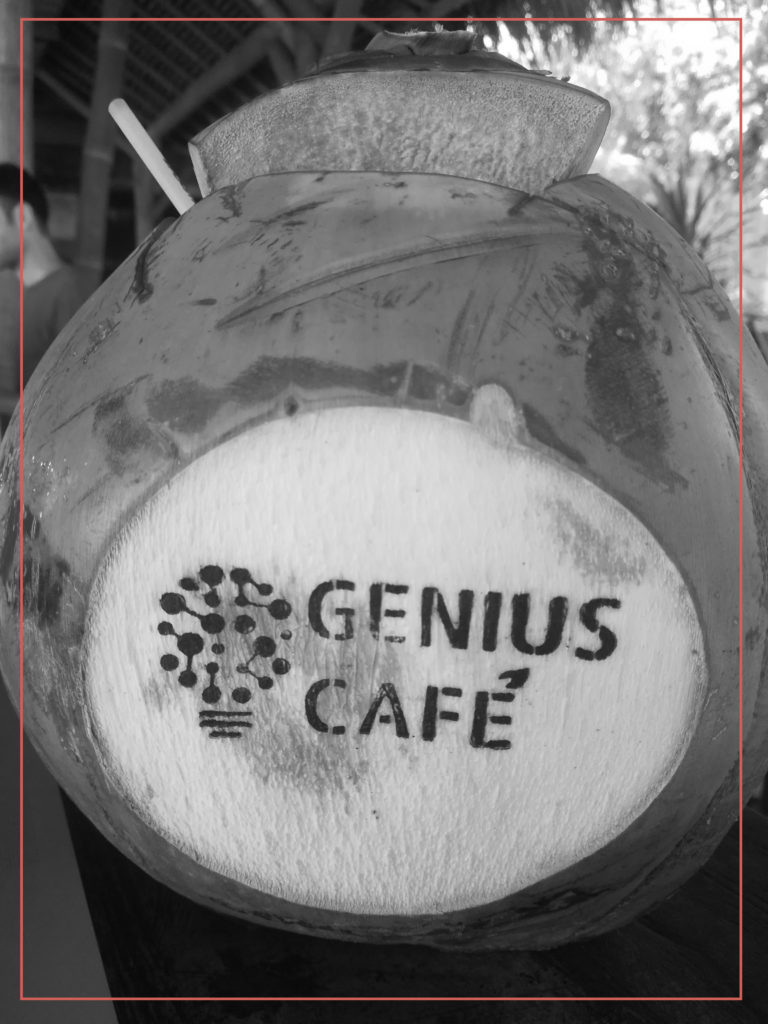 I cannot believe it has nearly been 6 weeks that I am in Bali! Time flies when you are enjoying yourself and I can now say that I am SO glad I took the leap and made the decision of traveling + working online as a VA. It's been amazing, I love the super different tasks I am doing for each client and the flexibility of choosing when to do them as well as where. I worked for 5 clients this month, while I started with only two in January – sorry, need to clap my shoulder here just a little bit – and actually made more money than I spend, how great is that?! But of course you always have to keep in mind that not every month will be like this. That's the struggle of being self -employed.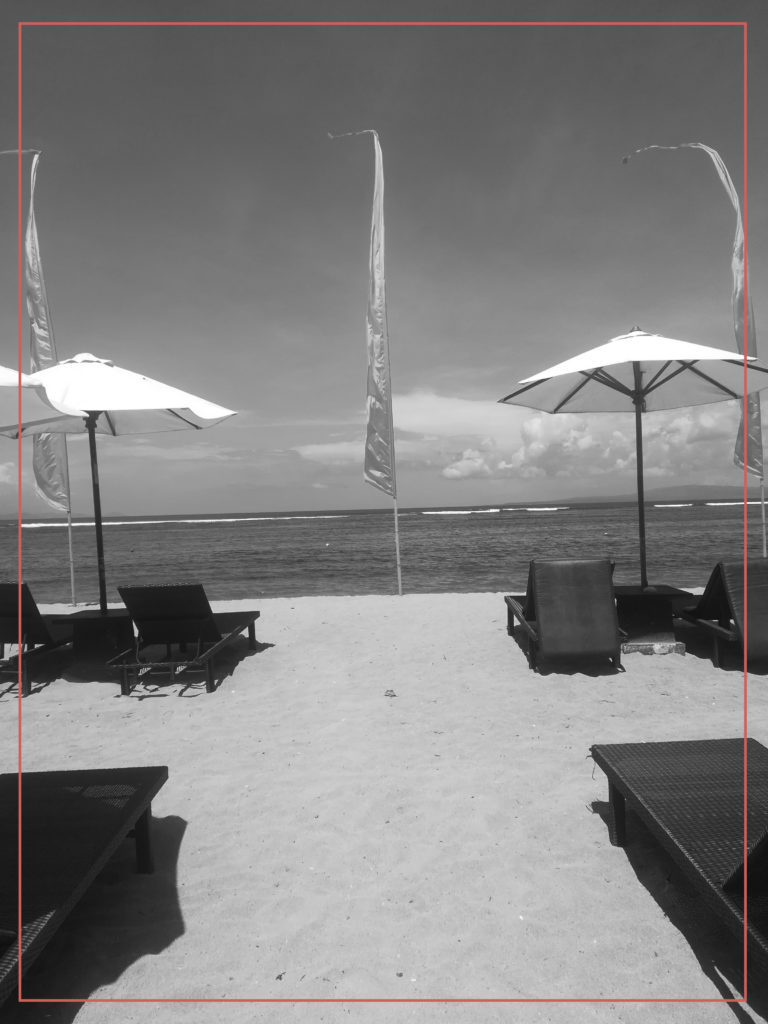 A little bit of what I have been up to the last 2 weeks and to what's coming: I made a trip to Ubud, another well known center for digital nomads! It's in the middle of Bali surrounded by nature, rice terraces and jungle! I didn't get much work done as I have been very touristy for the 3 days while I was there. From walking the Campuhan Ridge Walk by sunrise, to spending an afternoon in the Monkey Forest to a full day trip with Waterfalls, Rice Terraces and Temples! Special shout out to our amazingly chatty tourguide with ambitious photographic skills Kadek who made sure we got the full Ubud Experience! Makasi!
Another week passed by in Canggu where I found this lovely place called Bokacika on the way to Pererenan Beach, with pool and view over a rice field! The food is super delicious, the staff super friendly and the atmosphere super chilled. Already looking forward to spend a day here again in APRIL – yes that's right, I am officially coming back to Bali for another month! As for March I am off to Singapore this weekend and then pairing up with a friend from Stuttgart traveling MYANMAR for 3 weeks! Excited for this special country and all the new experiences ahead! Stay tuned!
rice field view

a treat

bean bags